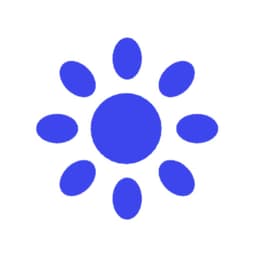 Simple Phones
Never miss a call from a customer. Get an AI phone agent.
Created By:
Submitted By:
Customer Support
Automation
Marketing
Paid
Forward your missed calls, or get a new number, and Simple Phones will answer it using AI. Incoming calls are answered by a customized AI voice agent which improves over time: your agent will be tweaked on an ongoing basis to improve its performance and handling of edge cases. Calls can be routed or forwarded to different numbers, and texts or emails can be sent to your team members, alerting them to specific customer needs. Lastly, there is a transparent record of all calls: who they are from, the duration, and the cost of the call. You can also interact with your agent for free via a chat screen in your dashboard.
Top Features:
Inbound & Outbound Calling
Site Crawling
Choose Your Voices
Call Transcripts
Call Routing
Tags:
customer support
sales
marketing
business
chatbot
FAQs:
1) How does Simple Phones work?
After signing up, you'll be asked a few questions about how your business. Then, we'll generate a starter agent based on your answers, one which will answer the phone at a number that we assign to you. You'll also be able to test your agent for free by chatting with it in your account dashboard.
2) How much does Simple Phones cost?
Simple Phones is 19¢ per minute for any incoming or outgoing calls. It works just like a pre-paid calling card: You decide how much balance to add to your account, and you can refill it at any time. We'll cover the cost of the phone line, and development costs of the AI agent, so don't worry about that. There is no commitment, so you can stop using the service at any time.
3) How is the AI agent created?
The base agent we generate can answer questions, book appointments, and leave messages. Once you have the agent, you can request customizations for free on an ongoing basis. You can request changes to the language, the phone country code, FAQs, or talk with our team about advanced integrations with your business. We also keep an eye on things, observing interaction logs (which you can see too), and update the agent with new info and fixes and better handling of customer inquiries.
4) Can I continue to use my existing business phone number?
Yes, you can continue to use your existing business phone number. The only thing that changes is how you'd like to handle missed calls. For example, your current phone provider should have a way to forward missed calls to another number (the number we give you). Alternatively, you can set up your existing number to forward all calls to the number we give you, without any rings, and then have the AI agent decide what to do with the call, such as pre-screening callers before deciding to pass them to a live agent, or having them leave a message. Get in touch with us if you'd like to discuss a specific use case!
5) Does the AI integrate with my customer management system?
Yes, whether you have a very popular CRM, or something that is completely homemade, our team can dive in and figure out how to make it work with your back end, so when your customers call, their requests can be fulfilled, and information can flow to the right place. We can also work with popular tools like Zapier, so when a customer provides information, we can send a webhook in a format structured to your needs.