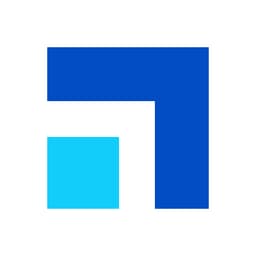 Scalenut
Content intel. SaaS for relevant customer content.
Copywriting
Writing Assistant
Paid
Scalenut is a powerful content intelligence Software-as-a-Service (SaaS) platform that enables you to easily discover and create the most compelling, relevant content for your customers. Leveraging the latest in deep learning and artificial intelligence (AI) technology, Scalenut can help you craft content that is highly optimized for maximum engagement and effectiveness.
With its advanced algorithms, Scalenut can quickly analyze large datasets to find the most relevant content topics and create engaging content that resonates with your target audience. Plus, its intuitive interface makes it easy to use and its collaborative features allow you to involve other members of your team in the content creation process. Whether you're looking to create content that is engaging, informative or both, Scalenut is the perfect solution.
Top Features:
Build topical authority with content strategies & keyword clusters, powered by AI.
Get all the insights and semantic key terms you need to outpace your competition.
Optimize long-form content with AI writing guidance, NLP, and real-time feedback.
Receive instant SEO feedback and dynamically improve your content.
Write persuasive copy that brings conversions with 40+ AI copywriting templates.
Technologies Used:
Webflow
Cloudflare
jsDelivr
FAQs:
1) How to change/add new card?
In case you wish to change/add a new card, you can update your payment details from the following link: https://billing.stripe.com/p/login/4gw4jGf387Pc7cc144 Please enter your registered email id on the above link and you will get an OTP on your email id and upon confirmation you will get an option to update your payment details.
2) Do we have an API?
We currently do not offer an API.
3) Free Trial
Once you sign up on the platform your 7 days free trial begins. During the trial you can explore all the features that our platform has.
4) Difference between AI Docs and SEO Docs
If you have used Scalenut for a while or even have gone through the Dashboard, you would have known that our tools are divided into two primary segments - AI Copywriter SEO Hub The AI Copywriter section is primarily for your short-form needs. It houses over 40 AI-powered templates to help generate content that effectively conveys your ideas to your target audience. In addition, it also has AI Docs, which store any output users create using these templates. The SEO Hub section primarily caters to your long-form needs. From developing a rough draft in five minutes to creating detailed outlines, you can do it all here. In addition, it lets you use AI to generate meaningful topic clusters for strengthening your SEO game. This section also has SEO Docs, which stores documents containing detailed outlines, rough drafts using Cruise Mode, and other long-form content that users generate with the help of our software.
5) How to reactivate subscription?
If you want to reactivate an older subscription, please go ahead and log in using your old account email and password. Once you enter the dashboard on the left panel you will be able to see the "My Account" section on the bottom left corner. Once you click on it you will enter the "Account section", here go ahead and click on "Subscriptions".