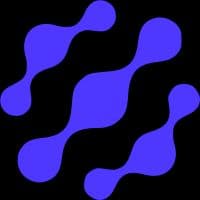 Neural Text
Automate your content operations
Copywriting
Writing Assistant
Paid
NeuralText is an AI writing assistant and suite of SEO tools that make it simple to create blog posts and marketing copy. You can write SEO content quickly and easily with NeuralText, which will save you countless hours of work. NeuralText can assist you in quickly producing excellent, SEO-optimized copy whether you're working on a marketing campaign, blog, or any other type of content. Its robust AI technology is made to assist you in writing more quickly and effectively so you can concentrate on other aspects of your work. NeuralText is an excellent tool to use if you want to write SEO content more efficiently.
Top Features:
Keyword discovery and clustering
Content research analysis
AI Copywriter
Tags:
Paragraph Generator
Content Outline
Product description
FAQs:
1) What is Neuraltext?
Neuraltext helps you write and publish high-quality SEO content in half the time. More than 15,000 marketers, SEOs, and content managers use Neuraltext every day.
2) Why does Neuraltext cost what it does?
A full-time, in-house writer can cost you $75,000 a year. Neuraltext costs only $49/month. Which sounds like a better deal?
3) What kind of writing can Neuraltext do?
Pretty much anything you want it to. It really shines in SEO, but you can use it to write Facebook ads, newsletter emails, landing pages, or pretty much anything else.
4) Does Neuraltext do the writing for me?
Most of it. You tell it what to write about, and it'll do the writing. From there, you can make whatever changes you need.
5) How much time can Neuraltext save me?
Well, how much do you write? Neuraltext can cut the time you spend writing in half — in some cases, our clients spend only 20% as much time as they used to writing.