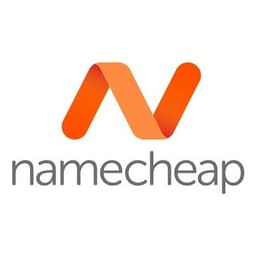 Namecheap Logo Maker
Create custom logos for free on any device.
Namecheap is a well-known brand for providing domains at the best price. Recently, they unveiled a free logo maker that utilizes Artificial Intelligence. It offers a wide range of templates for you to choose from. To use it, simply select a style and enter your branch name and the AI will take care of the rest. It will generate multiple logos for you. You can then download it with just one click. Create a logo with our free logo maker. Design a custom logo for your website or business with Namecheap Logo Maker and download it without any charge on any device.
Top Features:
A logo maker that's actually free
Infinite combinations
See your logo in action
Make and share from any device
Tags:
Free Logo
Design Templates
FAQs:
1) Where can I find my saved logos?
Accessing your saved logos is easy on Logo Maker. First, sign in to your Namecheap account and then click on the View my existing logos link at the top of the main Logo Maker page. From there you will be navigated to all of your saved logos.
2) How much is it after I make my logo?
Your custom logo design is always free on Logo Maker. No matter if you download your logo once or thousands of times, it will always be free. And the best part? You can create as many cool logos as you'd like without ever being charged.
3) How do I download a logo?
If you're creating a logo from scratch with our free logo generator, complete all the necessary design steps and then click on the download button at the end of the process. However, in order to download a logo, you will need to be signed in to your Namecheap account. If you do not have one, you can sign-up for a free account and download your logo. If you're looking to download a saved logo, sign into your Namecheap account and click on the View my existing logos link on the main Logo Maker page. From there, select the logo you'd like to download. After selection, click on the download button and then the files will automatically be downloaded to your computer.
4) Do I have to sign up to use Logo Maker?
To download or share your free logos, you will need to sign into your Namecheap account. However, if you just want to design logos for fun and not download the logos, you do not need to sign up for Logo Maker. Logo Maker's free logo creator tool aims to make things as easy as possible when you make your own logo. This means that you are totally free to play and create as many logos as you'd like until you find the perfect look for your brand.
5) Can I copyright a logo from Logo Maker?
In order to copyright a logo, you'd have to work with a lawyer familiar with copyright laws in your country. We are just a logo maker tool, and unfortunately, we can't help you with this or any other legal matters involving copyright. In addition, Logo Maker cannot assist with trademarking a logo. Read our Guru Guide, How to trademark a logo, to learn more about how to file a trademark.
6) Can I create a vector logo with Logo Maker?
Yes. For all of the designed logos on Logo Maker, you'll receive them in two logo file formats: SVG and PNG. With the PNG files, you can place your logo on flyers, business cards, merchandise, marketing materials, and social media channels with great ease.