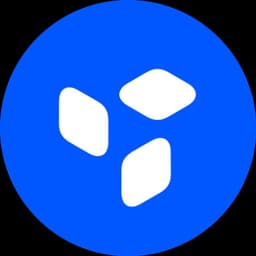 Mails.ai
Unlimited Cold Email Outreach at Scale
Productivity
Marketing
Sales
Free
Mails.ai helps businesses automate and optimize their email outreach campaigns with the help of AI. Connect unlimited email accounts from any provider, automate your email campaigns and follow-ups, and use the AI-powered email writer to create effective campaigns quickly. Plus, Mails.ai optimizes email sending patterns to increase deliverability and replies. Flexible plans and pricing available. Free Email Warmup. All paid plans include unlimited mailbox accounts, unlimited warmup, unlimited total contacts, unlimited campaigns, unlimited daily send limits, and monthly email verification. Save time and increase revenue by automating and optimizing email outreach campaigns with Mails.ai.
Top Features:
Free Email Warmup
Connect Unlimited Mailbox Accounts
Unlimited Total Contacts
Unlimited Campaigns and Daily Sends
Monthly Email Verification Included
Tags:
Email Marketing
Email Automation
AI-powered
Email Campaigns
Lead Generation
Sales
Productivity
Small Business
E-commerce
B2B
FAQs:
1) What is Mails.ai?
Mails.ai is a tool specialized for cold email outreach at scale. Mails.ai ensures high deliverability which helps your business grow while offering the best limits on the market.
2) Can I actually connect unlimited email accounts with Mails.ai?
Absolutely! You can connect as many accounts as you need from any provider.
3) Can I actually upload unlimited contacts with Mails.ai?
Of course! You can upload as many contacts from your database as you want.
4) How many emails can I send everyday?
We do not set a limit to how many emails you can send daily. Our plans are built around how many new unique active contacts you outreach to on your account.
5) Can I connect any type of email accounts?
Yes! Mails.ai allows you to connect any email account, including Google Workspace, Outlook, Zoho, and also custom accounts through SMTP. You can even connect free Gmail accounts.