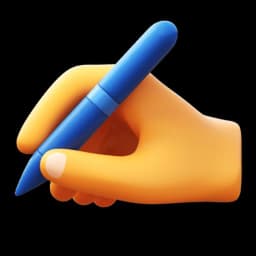 MagickPen
Powered by AI, let me be your intelligent writing assistant.
MagickPen is an AI-powered tool that will help you unleash the maximum potential of GPT-3. With MagickPen, you can effortlessly generate ideas, blogs, plans, reports, resumes, stories, slogans, jokes, and even lyrics without having to rack your brain to come up with a prompt. Writing has never been easier! Furthermore, you can use it for translation, syntax detection, and code fixing to explore endless possibilities.
Technologies Used:
Tailwind CSS
Node.js
Vue.js
FAQs:
1) What is MagickPen?
MagickPen, an AI-powered writing tool, unleashes the full potential of GPT-3, generating articles, papers, reports, stories, ads, and jokes with ease. It also includes translation, grammar check, and code repair functions to enhance your writing capabilities.
2) Is this app free?
MagickPen provides 10 trial credits per week for free accounts, which can be used without logging in. To obtain more credits, you can purchase a Pro or Subscription account.
3) How can I purchase credits?
You can click on the Buy Credits button next to Generate or choose a plan on our Pricing page. We accept various payment methods, such as credit card, PayPal, Apple Pay, Google Pay, Alipay, and WeChat Pay, etc. Purchase is simple and fast.
4) Do students get education discounts?
Yes! If you're a student or teacher with an edu email, email us at hi@magickpen.com to receive a 30% education discount code.
5) How can I use MagickPen effectively?
MagickPen is easy to use. Just choose the type of writing, role, and topic, and receive great content in seconds. Advanced settings allow customization of language, tone, length, and format. For more precise results, please provide a detailed topic description. If needed, our Article Outline Writing tool can assist you.