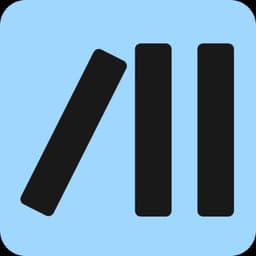 allPrompts
Find the right prompts & resources, right away
Created By:
Submitted By:
Productivity
Content Creation
Marketing
Freemium
Discover the perfect fusion of prompts, tools, and resources tailored to empower your entrepreneurial journey as a solopreneur. Our meticulously curated platform offers you an all-encompassing suite that simplifies the process of building your one-person business. Whether you're brainstorming your initial business concept, or already charting your growth trajectory, we have the right tools to streamline your operations. Unearth the ideal prompts to stimulate your strategic thinking, harness powerful tools that automate complex tasks, and gain access to a rich repository of resources that fuel your business prowess. Dive into a universe designed to facilitate your success as a solopreneur and transform your business dreams into tangible reality.
Top Features:
Features a wide range of strategic prompts to stimulate innovative business ideas.
Offers various tools to simplify complex tasks, enhancing operational efficiency.
Contains an extensive library of resources to deepen business acumen.
Provides an intuitive, user-friendly interface to ensure ease of navigation.
Tags:
Prompts
tools directory
productivity